In reality, caring for guinea pig is not an easy task and if your pet guinea pig is sick, treatments can be very challenging. A small pet which is commonly known as a pocket pet represents the minority group of domestic pets. The market for a small pet such as a hamster, rabbit, ferret, reptile or a bird is considerably small than cat and dog market. Even further less funding is available for licensing medicines and veterinary research.
This simply means that most of the health issues of guinea pigs are very difficult to be treated and sometimes impossible at all. Smaller issues could turn into serious illness and could be expensive to solve so if you have to take your cavy to a veterinarian, the vet fees would be beyond your comfort zone. If your pet needs some special veterinary care you would have to take your cavy to a exotic vet.
You might need to consider obtaining a pet insurance policy so that can reduce the vet bill, basically not the bill but insurance will reimburse your medical expenses. Pet insurance is also the same as human insurance and it helps to make up for the medical services expenses. Pet insurance could be a new thing to you but when considering other pets such as dogs, dog insurance is very popular among dog owners.
There is one important fact to remember about pet insurance and that is the plan will not pay directly to the veterinarian or the medical service provider as pet health insurance plans do. You need to bear the initial cost and later the total cost then the plan will reimburse you at a preset rate mostly up to 90% in most pet insurance plans.
The information and conditions in insurance policy can be varied by policy wise. Insurance plans could be changed by the provider or even one pet insurance company could have several policies with different benefits. When you purchase a policy, you need pay a monthly fee known as premium. Except the premium, there could be a predetermined annual fee or per incident fee and companies call this a deductible before they pay any benefits.
Well there are good and bad in a pet insurance plan. Some cavy owners consider guinea pig insurance is better option and some think otherwise. If your guinea pig is in bad shape in health obtaining an insurance plan would reduce your cost significantly. But if you have a healthy guinea pig and you get a plan as others do it, you will be paying a premium each month without really getting a benefit.

What Includes In Guinea Pig Insurance Plan?
Pet insurance providers offer the financial protection or the benefits against a series of guinea pig health issues. There are main medical conditions and in-house medical services that an insurance plan will cover:
Main medical conditions:
Bladder infections

Ear infections

Arthritis

Diarrhea

Tumors
In-house medical services:
Emergency vet services

Routine care

Hospitalization

Laboratory tests

Vaccines

Spay and neuter
Supplementary Covers and Benefits
In some insurance policies there are some additional benefits offered and those can be useful if your small mammal gets into trouble or run away.

Your pet insurer will contribute to the advertising cost which you bear when you advertise about your missing pet.

Some policies would cover the damages to the hutch or cage which cause by extreme weather conditions such as storms or wind.

There is also a cover for public liability that means if your small pet injures someone or damage others property your insurer will cover it.
Things to Consider Before You Purchase Guinea Pig Insurance
Before purchasing the exotic pet insurance check all the details and make certain that insurance plan would cover your expectations and criteria of services you plan to use.

Compare insurance plans from various companies so you can get the best deal out of it. Compare cover and premium and additional benefits as well.

Do not choose the policy by price wise. Always check a fine print before making a decision. The reason is plans are different for their terms and conditions and different policies have different benefits and different exclusions.

If your guinea pig is already sick you won't be able to purchase a plan because majority of insurance plans do not cover for pre existing condition or chronic condition.

As your exotic pet gets older insurance company will increase the premium yearly. Remember this when you buy the pet insurance.

Finally, do a background check on the insurance provider you selected. Make sure it is authorized. Ask from your colleagues for recommendations and check online reviews about insurance providers.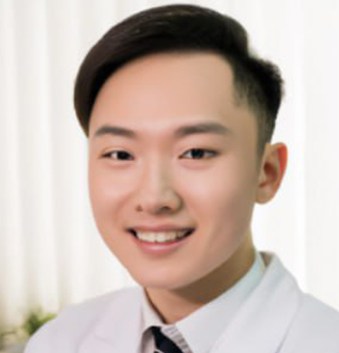 Hello, my name is James and I've been caring for tiny pets for over 14 years with a passion. I enjoy passing on my expertise to other individuals in order for them to have the same amount of enjoyment as I do.